5 years ago
September 18, 2009
Yo La Tango Popualr Songs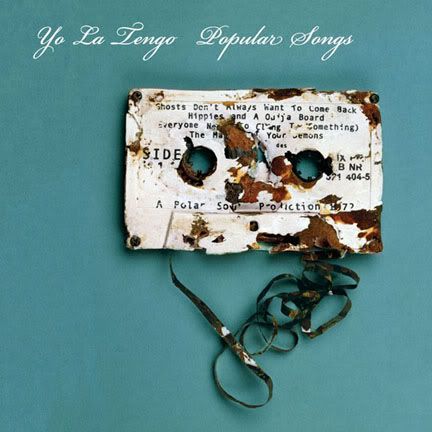 I've been listening to Yo La Tengo for a few years now and have found them to be a very consistent group. Not consistent so much with there sound but with there ability to make solid records. There space pop sounds seem to vary with all their releases but still retain the YLT sound. Sadly I have never had a chance to see them live, but a friend told me there concert was the most noise he had ever seen three people make. He met this in the best possible way, YLT tends to blur the lines between noise and harmony, yet I would consider most of there music to be down tempo.

On there latest LP Popular Songs YLT takes us through another spaced out distorted ride through many musical styles. The first song "Here to Fall" starts the record off with a bang and rare intensity that I would love to hear more of from this group. Sampled violins add to the echoed syths and vocals transforming the song into an orchestrated epic. "Avalon Or Someone" "By Two's"  "James McNew's"  and "When It's Dark" get right back to a familiar Tango sound, these could easily have been off "And then Nothing Turned…" or "I can Hear the Heart Beating…"

"Nothing to hide" comes in with a hard grungy guitar riff and then in typical Tango fashion is layered with soft pop vocals and catchy organ lines. At this point in the record you think you might have YLT figured out, "Periodically Triple Or Double" comes in and you're lost again. Being lost never sounded so delightfully fresh though, this song sounds like a throwback to the sixties funk era with it's a snippy organs and up beat tempo. Then "If It's True" comes in with classic sixties strings and you think your about to here a cover of "The Temptations - Sugar Pie, Honey Bunch". Instead you get warm harmony driven tune, that most likely would have been an AM gold if it had been released in the appropriate decade.

The end of the Album gives us three YLT jams that all clock in over nine minutes, I love a good ten minute plus song and YLT dose not disappoint. The slow strumming of electric guitar and vocals on "More Stars Than There Are in Heaven"  meld together to create a beautiful atmosphere that builds till the very end, never quite reaching a breaking point. Despite its long length it's the high point of the record for me. "The Fireside" is for abeyance lovers only, you might find your self nodding off but the effect seems to be done purposely.
"And the Glitter is Gone" is a fuzz rock jam that ends the record like a bad trip, fifteen minutes of distortion echoing off thrashed scales. Another great record in the expansive Yo La Tango catalog, bands like this are why I love music.
5 years ago
September 18, 2009
Whats happning here?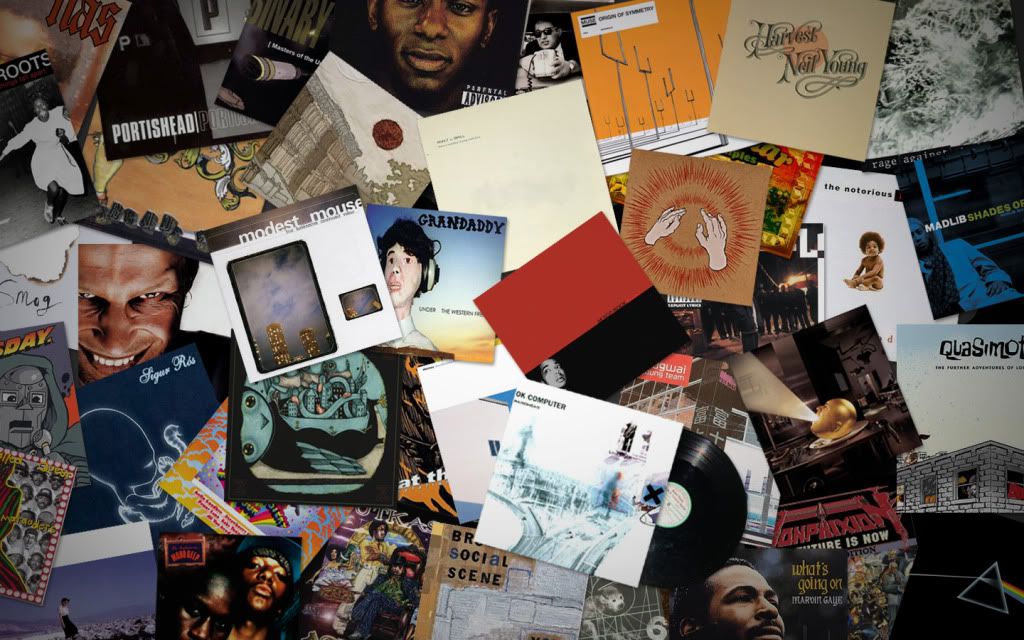 My names Jacob Ireland and I love music, I can't get enough of it, I'm constantly acquiring new albums to hear more. Sharing music is a passion of mine, I love getting positive reactions when sharing a new song. So I created this blog to share my opinion on new and old music that I think you should hear. I will attempt with my busy schedule to review at least one newish album and one classic every two weeks. Hopefully I can introduce you to some good tunes and maybe give you some new favorites.
The first review is going to be Popular Songs the latest album from Yo La Tengo, I will have it up by the end of the week. Kerri Estella will be gust reviewing ever so often to bring her unique opinion to the blog, so check back often.
The above picture should give you a feel for the type of music I'm generally into.
5 years ago
September 6, 2009